Breaking news! E.L. James announced that she will publish a new novel. It's called "Darker", and fans will be able to buy it on November 28 in the US and UK on 28th November 2017. It will be then published in other countries. "Darker" is "50 Shades Darker" told by our dear Christian Grey, the main character of the story. "Grey", 2015, was the first book narrated from his point of view, but in this case the author clarified in a statement that "Darker" will give readers a "darker and disturbed" version of the character about the second book.
The original trilogy of "Fifty Shades" tells the passionate love story between Christian Grey and Anastasia Steele. She, a recently received in Letters and he, young magnate of millionaire business, know and begin to relate. The books stand out for the explicitly erotic scenes.
The stories sold millions of copies around the world, even more than the Harry Potter saga.
The main narrator of the original stories is Anastasia Steele, so the author took the decision to write the same story but told from Christian Grey's point of view.
Two films were based on the trilogy, and the third one will be released. The first one was released in 2015, the second two years later and the last one will hit the big screen for Valentine's Day 2018 (on February 14th), just over two months after the release of the new novel.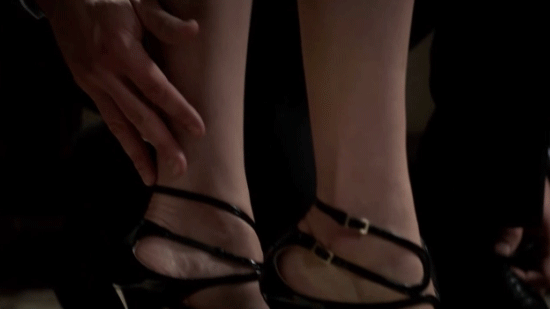 Are you ready for the new novel? Do you think it will be, indeed, much "darker" than the original second book? What did you think about "Grey", the first book told by Christian Grey? We really hope that we can know Christian better in Darker. We want to know it all: his childhood, his secrets, his deepest thoughts. We can't wait!